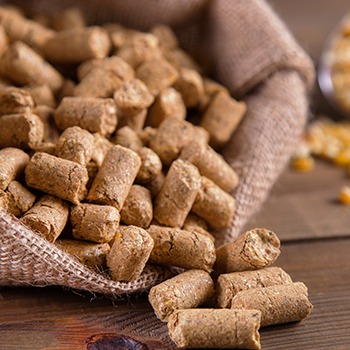 "Agrotechnics"LLC  produces complete feed without GMO products!
When buying our products, you can be sure that we use only quality raw materials for production. Because, the enterprises of the agro-industrial group "PAN KURCHAK" which includes LLC "Agrotechnics" on their own fields grow such grain and oilseeds as corn, wheat, sunflower, soybeans. Growing products are natural, environmentally friendly and safe. For their storage on the basis of our enterprise 3 elevators equipped with modern grain drying complexes function. The company also has 2 feed mills, which are producers of more than 30 types of complete feed and concentrates.
The composition of feed includes grain and protein groups, vitamins, amino acids, macro-and micronutrients. Agrotechnika Ltd. does not use antibiotics, growth stimulants and GMO products in its production. Premixes, amino acids and enzymes are purchased from leading European manufacturers.
Regarding the quality of raw materials and finished products – control is carried out at all stages of production by its own accredited laboratory equipped with modern measuring instruments.
It is also worth noting that the production lines at feed mills are fully automated, which allows to minimize human intervention in the manufacturing process and thus ensure the safety and quality of the product.
We work for you!
The team of Agrotechnics LLC