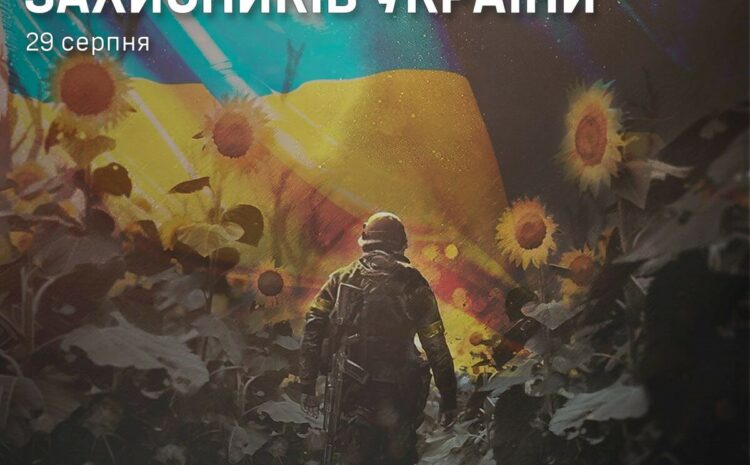 Day of memory of defenders of Ukraine
Every year on August 29, our country celebrates the Day of Remembrance of Defenders of Ukraine, who died in the struggle for independence, sovereignty and territorial integrity of the country. On this day, we commemorate the soldiers who gave their lives for the Motherland.
The war in Ukraine has been going on for 9 years, and the full-scale invasion – 1.5 years. During this time, thousands of brave sons and daughters of Ukraine died as a result of military operations. Ukraine does not disclose exact military losses – it is considered a military secret. But every person killed at the front is an invaluable loss for the country and for the family of a soldier.
The Day of Commemoration of Ukrainian Soldiers was established in 2019 by the decree of President Volodymyr Zelenskyi. The date of August 29 was chosen in memory of the Ilovai tragedy of 2014.
This event is also known as the Ilovai Cauldron. On that day, the Ukrainian military had to leave the city occupied by the troops of the DPR and Russia. The occupiers promised to open a humanitarian corridor for the Armed Forces of Ukraine, but they fired at the Ukrainian military during the exit from Ilovaisk. According to official data, 366 soldiers of the Armed Forces were killed, and hundreds of people went missing.
The symbol of this day is the sunflower, since most of the soldiers of the Armed Forces of Ukraine died in the south and southeast of the country, where there are many sunflower fields.
We express our sincere condolences to the families of the fallen defenders who lost their relatives in the war with the Russian occupier.
Eternal glory to all the defenders of Ukraine who gave their lives for their Motherland, glory and honor to the living defenders!