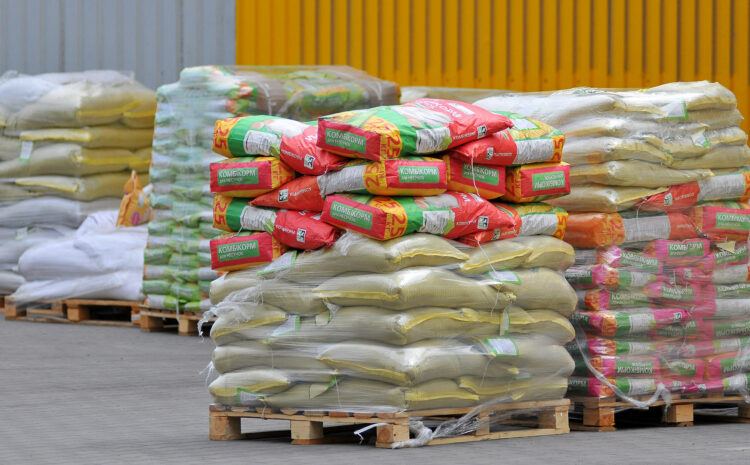 Agro industrial group "Pan Kurchak" has increased the volumes of mixed fodder production
For the first half of this year LLC "Agrotechnika", which is included in AIG "Pan Kurchak" and is engaged in the production and sale of animal feed, produced almost 46 thousand tons. And it's more than a thousand tons more than in the same period last year. Just last year, two feed mills which are located in Volyn region, produced about 86 thousand tons of balanced feed (pellets, placer, grains). The current term is 100 thousand tons. The company has further potential for development, because the design capacity of the feed plants to produce 138 thousand tons of feed annually.
For today the assortment of LLC "Agrotechnika" is more than 30 types of balanced feed European quality from Ukrainian raw materials. The products are exported abroad. And in Ukraine it is represented in twenty regions.
"We produce only high-quality animal feed that meet the highest international standards, therefore can use only the best ingredients. And for the quality of our products meet foreign technologists working at the company," said Chairman of the Supervisory Board of agro-industrial group "Pan Kurchak" Sergei Gorlach.
Reference: LLC "Agrotechnika" is engaged in the production and supply of complete feed and concentrates under the trademark "Agrokorm" for farm animals, birds and fish. The range of feeds and concentrates TM "Agrokorm" today is represented by two lines: Optimum and Universal feed mixtures for small farms and people are Packed in paper and polypropylene bags of 2, 10, 25 and 40 kg. the Second line – "Premium" – for large farms and farms using the technology of intensive fattening of animals and poultry. Are shipped in bulk or in polypropylene packaging. Meanwhile, the greatest demand, as before, is fodder for fattening broiler chickens.