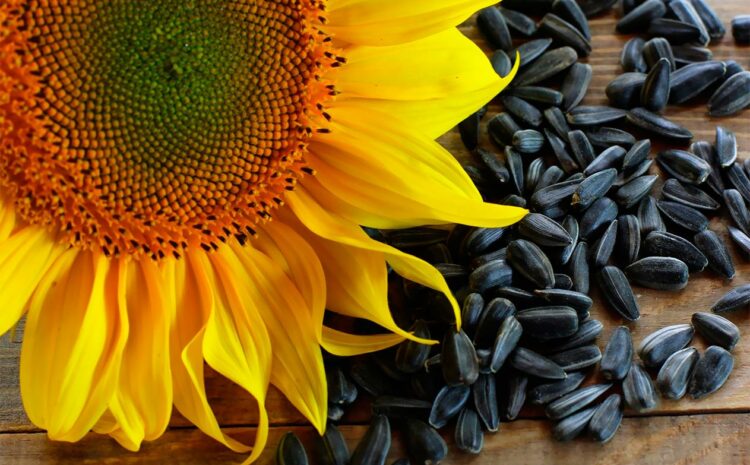 In 2023, the cultivated area under oil crops will increase in Ukraine
✅The projected area of grain and technical crops for the 2023 harvest in the territory controlled by Ukraine is 19.3 million hectares. This indicator remained almost at the level of the previous season — 19.8 million hectares.
This was reported by the Ministry of Agrarian Policy.
📌The area of winter crops sown for the 2023 harvest was 1 million hectares less than in the previous season, but in spring it is expected to be 556,000 hectares more.
✅ Sown areas of grain and leguminous crops are forecasted at the level of 10,240,000 hectares (-1,409,000 hectares by 2022):
🌾 winter wheat — 4166 thousand ha (-834 thousand ha),
🌾 spring wheat — 285 thousand ha (+67 thousand ha),
🌾 winter barley — 536 thousand ha (-255 thousand ha),
🌾 spring barley — 1,041 thousand ha (+111 thousand ha),
🌾 corn — 3,618 thousand hectares (-451 thousand hectares).
In contrast to grain crops, the area sown under the main types of oilseeds is predicted to increase:
🌻 sunflower — 5,641 thousand ha (+476 thousand ha),
🌿 rapeseed — 1374 thousand ha (+110 thousand ha),
🎋 soybeans – 1841 thousand ha (+334 thousand ha)
✅An increase in the area planted under sugar beet is also expected – 220,000 hectares against 180,000 hectares last season.
"Yes, the total gross harvest of grain and leguminous crops in the 2023 season may amount to 44.3 million tons against the previous indicator of 53.1 million tons. In particular, the wheat harvest is expected at the level of 16.6 million tons (20.5 million tons in 2022), barley — 4.8 million tons (5.6 million tons), corn — 21.7 million tons (25.6 million tons)," the ministry predicts.
As a reminder, in 2022, Ukraine harvested 3.7 million tons of soybeans, which is 7% more than the previous harvest 💪. The sown area under soybeans was 1.5 million hectares.
📌It is worth noting that these forecasts regarding gross collection indicators are preliminary and will be adjusted during the year depending on circumstances, primarily weather conditions.