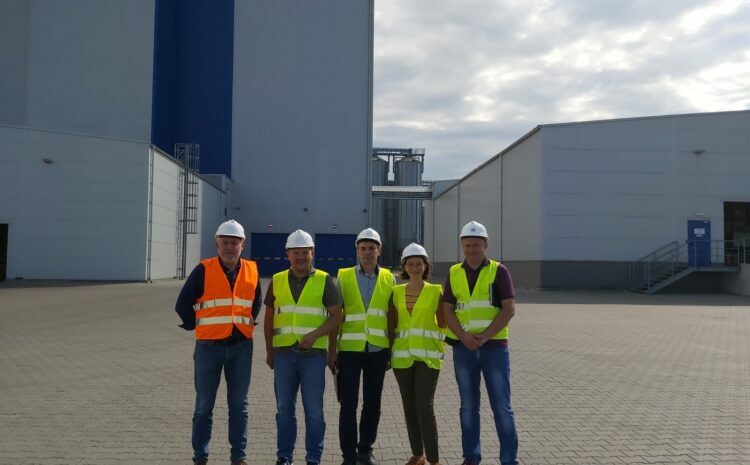 A new feed mill will be built in Volyn
A new feed mill will appear in the district center of Lokachi, Volyn region. It is planned to be built on the site of the current one in Lokachi. Thus, the construction of the enterprise will create additional jobs in Volyn. Stepan Shtul, Deputy Production Director of Agrotechnika LLC, told about it.
"We are currently working on proposals from foreign companies that manufacture equipment for feed mills. We have already had meetings with some design engineers from European companies. In particular, delegations from the Swiss company Bühler, the Austrian international machine-building concern Andritz AG, the Dutch industrial company Ottevanger Milling Engineers, the German companies BDW Feedmill Systems GmbH & Co and Amandus Kahl visited us. The Polish company TESTMER also submitted their proposals. By the way, the equipment of the latter is installed at the Turya and Lokachyn feed mills, "explains Stepan Shtul.
Stepan Shtul, Deputy Production Director of Agrotechnika LLC, adds that it was with the representatives of TESTMER and Andritz AG that they met directly at the production in Poland.
In general, the new plant plans a production capacity of 30 tons / h, as well as a 2-shift mode. The company will produce feed from wheat, corn, barley and soybeans. Feed is intended for all species of farm animals and poultry, in particular, for broilers.