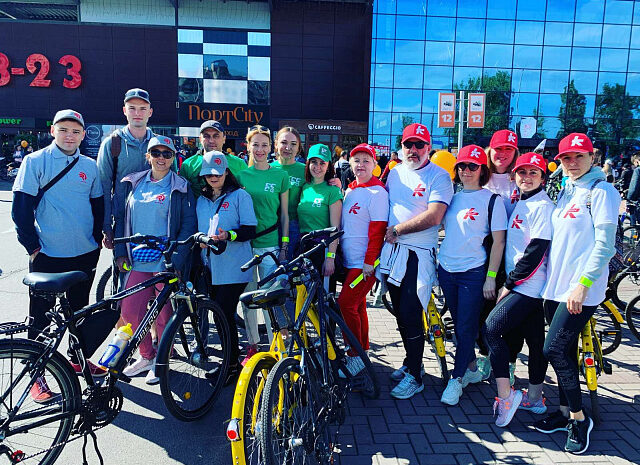 AGROTECHNIKA LLC JOINED THE ALL-UKRAINIAN PROMOTION "VELODEN-2021"
Traditionally, every year Lutsk joins the all-Ukrainian action "Veloden". It is the largest cycling event that unites lovers of active recreation and cycling.
On Sunday, May 23, in Lutsk from the entertainment center "PortCity" cycling races "Veloden 2021" started. The event was attended by more than a thousand participants: only officially registered – more than 850.
A mass bike ride through the city streets is taking place to promote active recreation and cycling as an ecological alternative to the city car.
Employees of Agrotechnika LLC also joined the all-Ukrainian action.