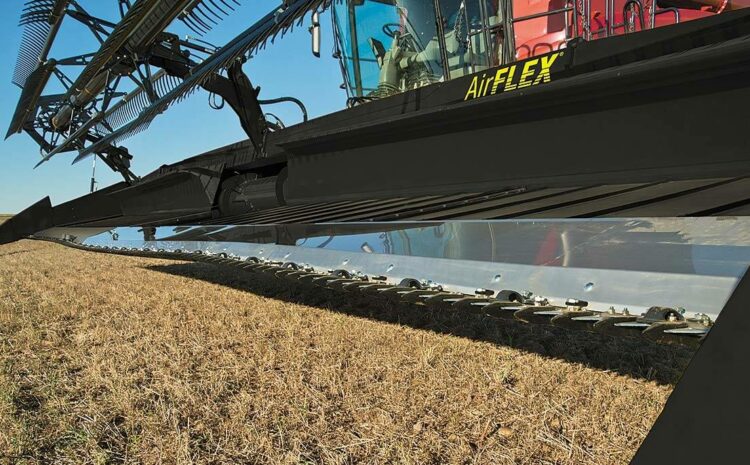 Seminar-presentation on "High yield grain harvesting with Honey Bee AirFlex cutterbar
November 2, 2021 in the conference hall of APG "Pan Kurchak", Ltd. "Deutschagrotech", which is the exclusive representative of the Canadian company "Honey Bee", organized seminar-presentation on "High yielding grain harvesting with cutterbar Honey Bee AirFlex".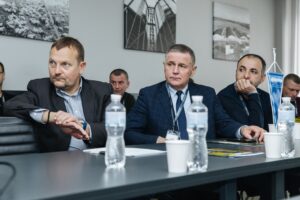 The head of the department of agroindustrial development of the Regional State Administration Yuriy Gorbenko, opening the event, noted that the timely technical re-equipment is one of the main factors of the successful agricultural business, as well as the guarantee for high yields in the future.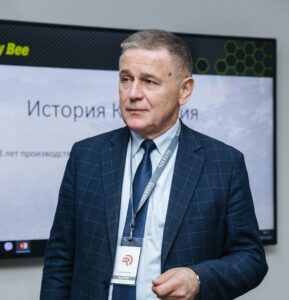 Patrick Laroche, Honey Bee's international department representative, told about the company's history of development, and also explained in detail the advantages of Honey Bee AirFlex cutterbars. In particular he noted that this is a new level model with high harvesting speed, low weight and ease of operation. They perfectly follow the unevenness of the field, which allows to reduce losses to a minimum.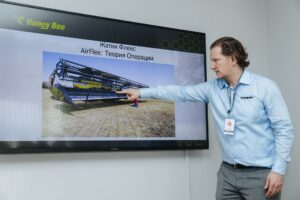 The representative of PGA "Pan Kurchak" Sergiy Gorlach announced that the PE "Western Agrarian Company" was the first to apply for the purchase of such a cutterbar.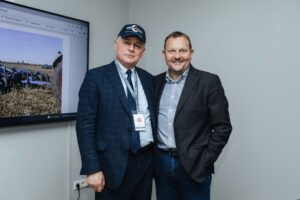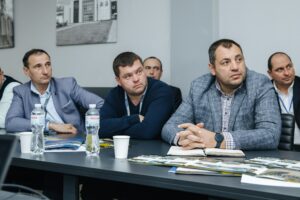 Requests for purchase of this innovative development of the Canadian company Honey Wee are accepted by the exclusive representative in Ukraine LLC Deutscheagrotech (contact person Vitaly Matsuk 0671072126). It should be noted that some Volyn agrarians have already expressed a desire and have applied for Honey Bee AirFlex cutterbars.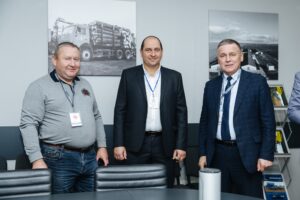 Also, during the seminar brand manager of Deutscheagrotech Leonid Panasyuk introduced the audience with the latest models of tillage machinery, and the head of service department Vitaly Shulgan informed about the establishment of spare parts center, as well as the possibility of warranty and post-warranty service implemented machinery.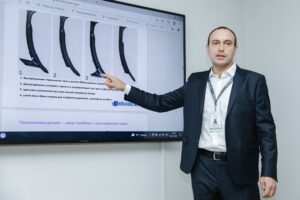 Sergey Kochkin, Deputy Director of Agrotechnika LLC, briefed the participants on the peculiarities of the company's forward program.