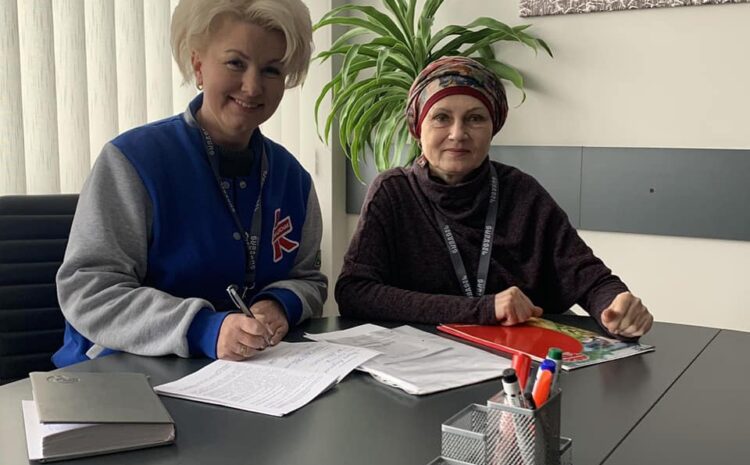 Students of the Faculty of Economics and Management of Volyn National University named after Lesya Ukrainka have a great opportunity to gain knowledge and master the practical skills needed for work at Agrotechnika LLC.
The next meeting of the head of the personnel management department of Agrotechnika LLP Olena Fonotova and the head of the department of management and administration, doctor of economics, professor Larisa Cherchyk was productive and informative.
After discussing the production practice schedules of the 3rd year students majoring in Management, we continued the conversation about the modern format of our partnership relations and the possibilities of their development.
In particular, this dual training is the most promising and the one that will ensure not only the acquisition of professional knowledge and skills, but also the possibility of employment or enrollment in the reserve of potential employees. In addition, these are meetings with students at the factory to get acquainted with modern technologies, features of the company's work.
Olena Mykhailivna, who has extensive teaching experience, noted the following important aspects that should be reflected in our educational programs: formation of skills of effective interaction in a team, which must be possessed in order to be a successful manager; education of comprehensively developed, conscious citizens, patriots of their country.
That is how we will work. Together.