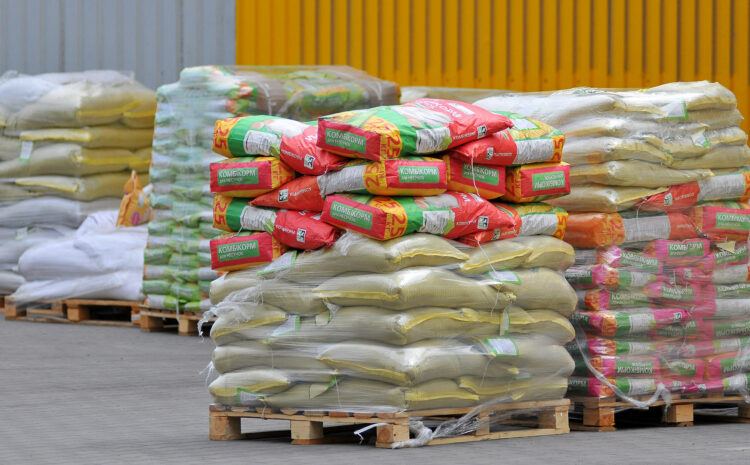 Volyn's Fodders – European recipes and components
More than 100 thousand tons of fodder this year to develop plans for two plants LLC "Agrotehnica", which is included in the agro-industrial group "Pan Kurchak". This is 18% more than last year. Build capacity planning through ongoing modernization, introduction of individual approach to each client, as well as long-term cooperation with world leading manufacturing companies, in particular German company «Evonik», which is the world leader in the production of feed amino acids. And also is the leader in the development of programs feeding animals, especially in the correct formation of food needs and in determining the quality of raw materials and finished products. So through cooperation with laboratories of «Evonik», which experts involved thorough research, and leading experts on feeding, Ltd. "Agrotehnica" built his unique, base material, allowing the production capacity to get high-quality, fully balanced and modern products.
We produce only high-quality animal feed that meet the highest international standards, so we can only use the best ingredients and products Evonik has an excellent reputation in more than 100 countries, said the chairman of the supervisory board of AIG "Pan Kurchak" Sergei Horlatch. In addition, the company is ready to exchange experience only with those who constantly moving forward. So the expansion of cooperation with German partners – is proof that we continue the strategic course of the company with the borrowing of advanced European experience, accentuated Sergey Horlatch.
Since amino acids are components of protein, and protein is the main component of muscles, they are essential for muscle growth and efficient metabolism, says chief technologist of LLC "Agrotehnika" Marek Vyezhhovski. If properly balance, they can maximize the potential of the available domestic raw materials. For food enriched with amino acids, has better consumer properties, increases average daily gain in body weight, increases egg production poultry, reduces costs and time of growing animals and birds.
Get exclusive with European feed components made by individual recipe may be as powerful breeding complexes and small economy and population. According to the wishes of the customer they can sell in bulk, which is convenient for farms, which use technology intensive fattening of animals and birds, or rozfasuvaty in paper and polypropylene bags 2, 10, 25 and 40 kilos for small customers.
Note: two factories Ltd. "Agrotehnika" that produce a wide range of feed lines equipped with new high-tech European production, and their average capacity is 12,000 tons of granulated feed. High-quality components from German supplier is an integral part of complete feed, mixtures and concentrates brand "Ahrokorm."