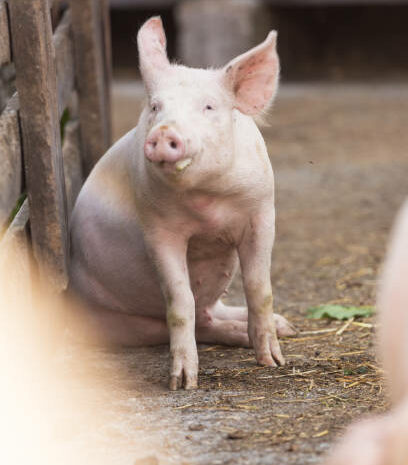 People say, "Drunk like a pig." Or how much do pigs drink?
This topic is very important and interesting.
Approximately 85% of the weight of a newborn piglet and 55% of a fattening pig is water (the difference is that it is much lower in fat than in muscle tissue).
To meet the body's needs, animals "draw" from three main sources: watering, feed, and metabolism.
The researchers found that pigs needed 2.2 to 2.8 times more water than feed. For example, if an animal eats 2 kg of food, it needs at least 4.5 liters of water per day. Lactating sows need the most water – an average of 15 liters per day.
There is not enough quality water for efficient pig breeding, it must be used wisely. Here are some tips:
Use drinkers that minimize water consumption.
– Make sure that the drinkers are set at the optimal height, ie 10-15 cm above the line of the pig's spine and make sure that the water pressure is properly adjusted (2.5 l / minute);
– Control the temperature and humidity in the premises.
– Feed the pigs properly composed diets, because otherwise it can lead not only to poor health of the animal, but also additional water costs.
Do you want to get professional advice from our specialist?
Call us!
📞 +380673337344
📞 +380673337307