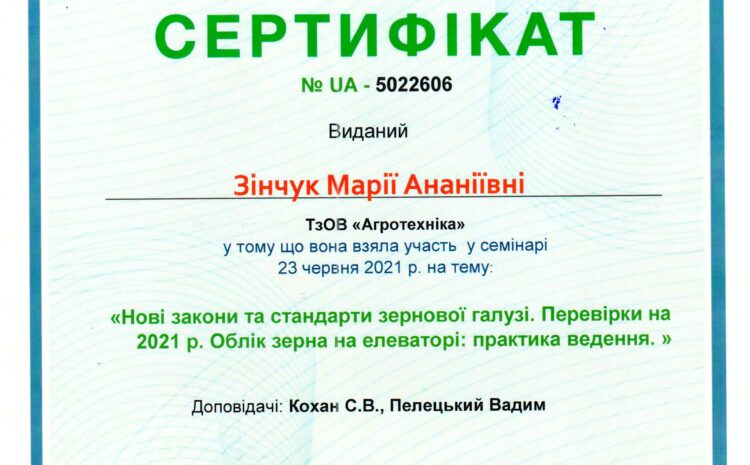 AGROTECHNIKA LLC PARTICIPATED IN THE SEMINAR "NEW LAWS AND STANDARDS OF THE GRAIN INDUSTRY. INSPECTIONS FOR 2021. GRAIN ACCOUNTING ON THE ELEVATOR: PRACTICE OF DRIVING ».
Organizer of the Standart Innovation Group seminar.
The seminar was attended by the head of the production laboratory of LLC "Agrotechnics" and passed online learning.
The seminar considered and discussed:
✅project "Instructions for the construction of quantitative and qualitative accounting of grain and products of its processing" and
✅ draft order of the Ministry of Development of Economy, Trade and Agriculture of Ukraine "On approval of industry standard forms of accounting documents used during storage and processing of grain."
We are constantly learning to become better!