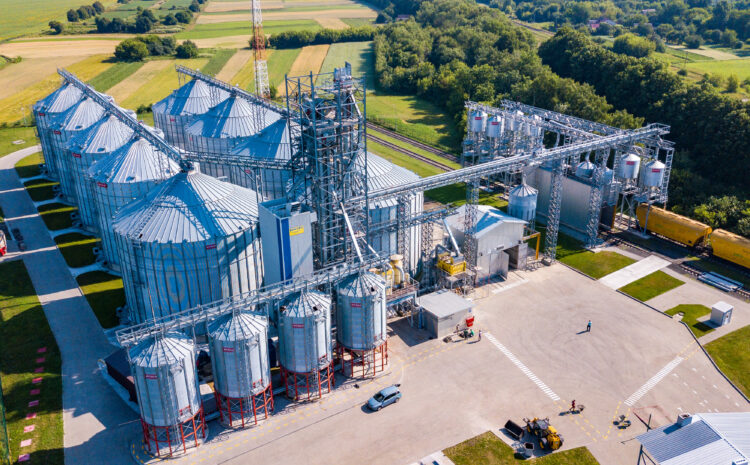 Volyn is agrarian: elevators are ready to harvest and have something to surprise their customers
July is a hot time in Volyn, because it is this month that the harvest begins. Farmers have already started harvesting early grains, including winter barley. Harvesting and storage – the most important periods in the work of agricultural enterprises, given the specificity of this year's weather conditions, including heavy rainfall during the ripening of early cereals and legumes and the high probability of maintaining this situation during harvest, the issue of ensuring uninterrupted operation of grain drying complexes.
Preparatory works have been successfully carried out at the elevator farm of AGROTECHNIKA LLC and everything is in full readiness for the new season. The elevator capacities of the Company are located in the village of Turiysk, township Lokachi and in the village. Charukiv of Lutsk district.

The elevators of AGROTECHNIKA LLC allow storing about 75,000 tons of grain and oilseeds. In addition to storage, it offers services for drying grain and cleaning it from debris. Modern drying and cleaning complexes allow to dry from 1,500 to 1,800 tons of grain per day, depending on the type of product and to clean 1,800 tons of grain per day.
In addition to standard services for storage, cleaning and drying of grain, this year LLC "AGROTECHNIKA" is ready to offer additional services aimed at quickly obtaining information from the customer about the grain delivered to the elevator.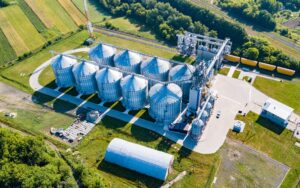 So in the elevator in the village. Charukiv introduced a system of automation of traffic from the field, which provides for the formation of an electronic queue, prompt informing the customer about the waiting time for vehicles in the queue, as well as quantitative and qualitative indicators of grain and oilseeds for each car.
– All data are sent to each customer in the telegram channel, – says the head of the elevator farm LLC "AGROTECHNIKA" Andrew Glubitsky, – each customer will have a personal electronic account, which can online track the arrival and expenditure of stored grain, balance, quantity and quality Indexes.
AGROTECHNIKA LLC is not afraid to experiment and is confident that such a system will significantly improve work with customers. In the future, such a system will be implemented in other elevators of the enterprise.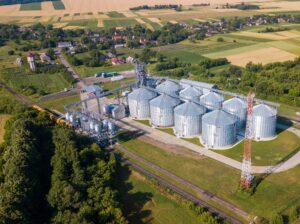 "Currently, all elevators of AGROTECHNIKA LLC have their own certified laboratory, equipped with modern equipment for operative research of grain and oilseeds. In 2021, two elevators in the village. Turiysk and in the village. Charukiv is equipped with automatic samplers, which significantly reduces the time required for sampling and obtaining a representative sample for rapid and accurate quality assessment, "- said Andrew Glubitsky.
In addition, elevators in the village. Turiysk and in the village. Charukiv has its own railway track, which makes it possible to load and send wagons with the possibility of shipment by rail 2800 tons per day. This is convenient for farmers who plan to transport grain for export.


Agrotechnika LLC is open to customers, because the company's slogan is "Quality service for you is our priority!"