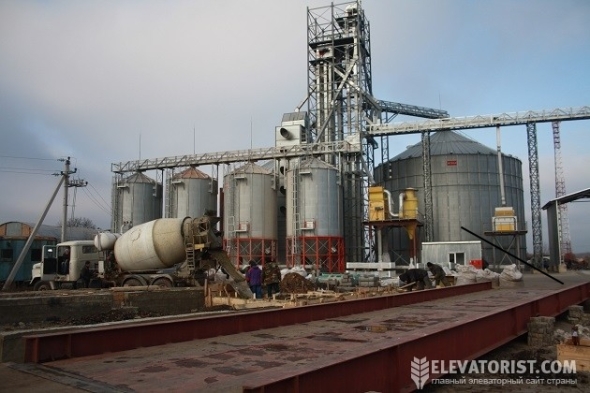 The project "AhroEkspedytsiya. Elevators 2014" visited the elevator APG "Pan Kurchak"
The project "AhroEkspedytsiya. Elevators 2014" from ELEVATORIST.com provides travels between elevators, meeting new objects that are actively commissioned and chat with guru of elevator industry. Meanwhile the journey to modern granary of "Pan Kurchak" in the village Charukiv sponsors called a "little cog in a big mechanism".
Almost all elevators equipment in the complex was bought from Turkish firm Mysilo. The head of elevator "Nesvich" Volodymyr Makater says that the equipment suits him. The only one caveat that made him nervous – a quality of installation works.
The performance of the transport equipment of elevator is 150 t / h. Elevators of silo type have simultaneous storage capacity of 25 thousand tons.
Shipping to rail transport occurs simultaneously in two cars. Shipment for transport – occurs 35 tons per 20 minutes.
This elevator has two Polish dryers on straw.
"We counted that the use of straw is three times cheaper than using gas. At these grain dryers we dried canola, wheat and corn," – says the head of the elevator.
The effectiveness of alternative fuel dryer immediately interested the representative of TORNUM Vitaly Fitsyk. In response to his question about fuel, Volodymyr Makater said that one ton of corn requires to a hundred of kilograms of straw if rape – 44 kg / t, wheat – 35 kg / t.
"Per season we use almost 700 tons of straw. We dry 5.4 thousand tons of maize, 3.4 thousand tons of rape and 1.2 thousand tons of wheat"- summed up the expert.
But there is a small minus in the dryer on straw. It is necessary to stop and clean it daily and this, as says the director of the elevator, takes about 4 hours a day.
As said the Chairman of the Board of "Pan Kurchak" Sergiy Gorlach, the yield this year was good, that's why the elevator is fully loaded.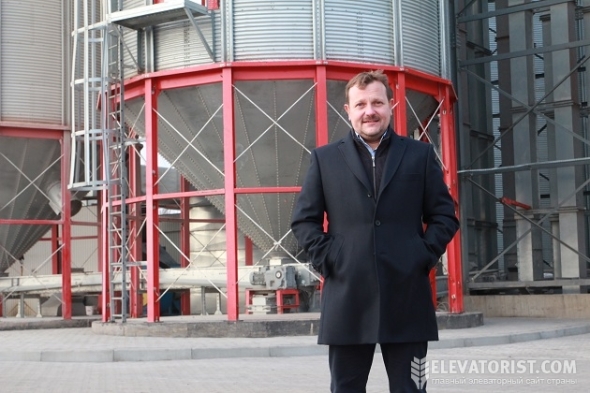 "Next year this will increase the storage capacity to 52 thousand tons" – shared his plans Sergiy Olexandrovych.
He pointed out that the elevators in their company, unlike others, are not designed for "handling", but for the maintenance of their enterprises. The company deals with grow, slaughter and sale of poultry, so the stored grain at the elevators, usually goes to mixed fodder of their own needs.
"Elevators at the business model of our group are the first link that provides the appropriate level of competitiveness in the difficult market of poultry", – said Sergiy Gorlach.
He also noted that today they are able to take out loans to build new facilities.  The bank "Credit Agricol" really helps in this. Thanks to its support there is the ability to increase storage capacity and thereby to protect the business against the risks associated with alien elevators.