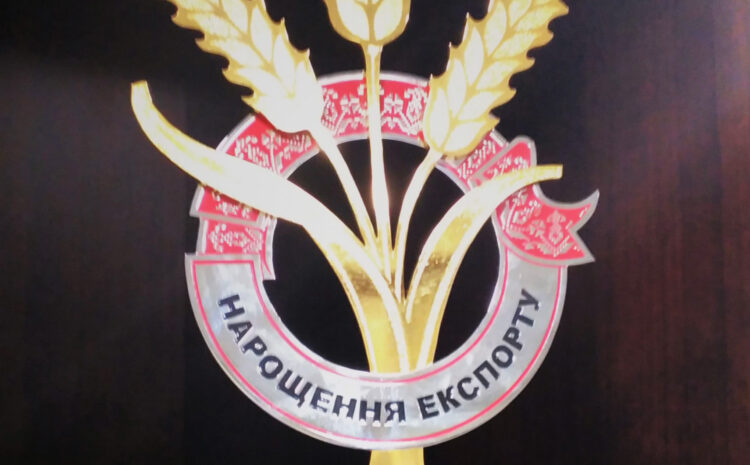 The award from The Ukrainian Farmer "Increasing exports" 2016
Whenever the articles we write that the cadres decide everything. It's true, because in order to work efficiently and develop a large enterprise you need a team of people with a capital letter To clearly and consistently operates according to a carefully planned strategy.
We, over the years many years of activity in the agricultural market, received many awards, diplomas and commendations. Not every company can provide such a number. Today we would like to tell you about one of the latest awards, because the award was received in The Ukrainian Farmer "Increase exports" is a credit to a large number of people.
This agricultural magazine called the top 100 agricultural enterprises in Ukraine in various nominations in the field of agro-industry. In order to participate had to undergo a number of preparatory stages, to provide information about the structure of the company, existing facilities, areas and so on. Then took place the interview with the journalist of the magazine with the highest echelons of management. During the conversation we shared not only their achievements and best practices, but also plans for the future.
The award ceremony was held in the National Philharmonic of Ukraine in Kyiv. Awards were presented by Gennady Vorobyov who is the initiator and organizer of the project "Agrarian Elite of Ukraine", Director of the publishing house "AGP Media". Congratulatory concert was held with the participation of world-renowned vocal formation "Man Sound", singers Vasily Bondarchuk and Illaria, and the ballet "Constellation Aniko".
During the official part the guests could exchange their experiences, views and to discuss issues of cooperation. The award ceremony combined with a friendly warm reception during which guests were able to exchange views and discuss cooperation.
We are proud of the team APG "Pan Kurchak", we are proud to be a part of this team.