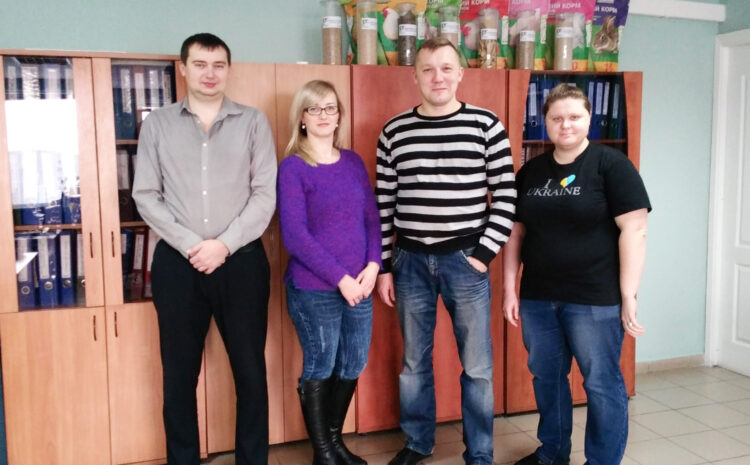 Who better sells feed in Volyn region?
Who among us knows best the product range of finished products?
Who study the market and evaluate the best distribution channels?
Who knows what "food" for farm animals and poultry to offer the farmer?
Who can wake up at night and ask the composition of animal feed and concentrates, and to hear a clear knowledgeable answer?
Of course, sales of finished products (FP) of our company!!!
You can write a lot to say, but the truth is one – headed leader Usijchuk Yuri his department successfully works!
Having two sales channels: wholesale and retail, managers are led by managers are actively looking for clients to expand their existing database. After all, we want to supply quality products for agricultural animals and poultry to the greatest possible number of people. For its production we use raw materials of exclusively European quality, are working on their own formulations or may manufacture and formulation of the client. Not every korovinii have such an opportunity!
And we are proud of our staff who work in this department. Each of them behind shoulders considerable experience in this area. Our managers to each client individually. And it's true! By the way, the treaties on the basis of which the collaboration with large and small farms, consisting on mutually beneficial terms.
High professionalism, communication skills, willingness to help clients at any time of the day, always the mood and result orientation are the main principles of work of the sales department.
We wish you to exceed sales plans, a lot of good customers and even more friendly atmosphere of your department!