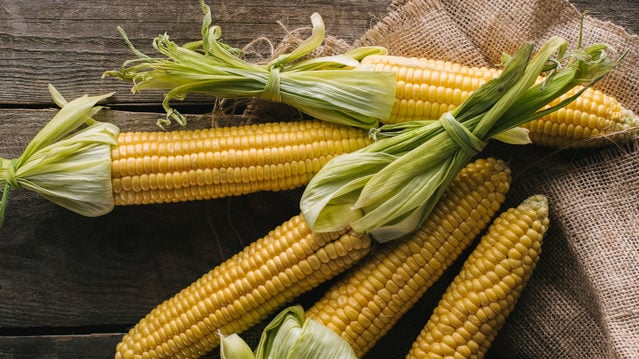 Corn: interesting facts about one of the oldest crops
Corn 🌾 is one of the oldest bread plants on the planet, the largest of the cereals. Today, this agricultural crop 🌾 is included in the list of basic food products and is considered, along with rice and wheat, to be one of the "three most important breads of mankind".
And how much do we know about corn?🤔🧐
1️⃣ Corn is a very ancient plant, known to mankind for 12 thousand years and is one of the most useful cereals.
2️⃣ North America is considered the homeland of corn, but it was from Mexico that it was brought to other countries and to other continents, so that today we can enjoy the wonderful taste of this cereal crop.
3️⃣ Corn entered Ukraine through Turkey at the end of the 18th century.
4️⃣ More than 1,000 varieties of corn have been bred by breeders.
5️⃣ Of all the types of this plant, only one is used for food – corn, aka sweet corn.
6️⃣ Among all cereals in the world, corn occupies the first place in the world in terms of cultivated areas.
7️⃣ Interestingly, a corn cob always contains an even number of flowers, from which an even number of seeds are then formed. There are usually 8 to 22 rows in a corn cob, and about a thousand seeds.
8️⃣ It is not for nothing that sweet corn is called sugar corn – about 3.5 buckets of freshly harvested corn grains will be enough to sweeten the contents of 400 cans of Coca-Cola. However, if a corn cob sits for at least 6 hours after it is picked, it will lose half of its sugar.
9️⃣ The smallest mature corn cobs weigh only 30-50 grams, and the largest – 500 grams.
🔟 Along with some other crops, corn occupies the most important place in the world economy. Food and drinks are prepared from it, and it is used in other industries, and in some nations, corn is the main food product.