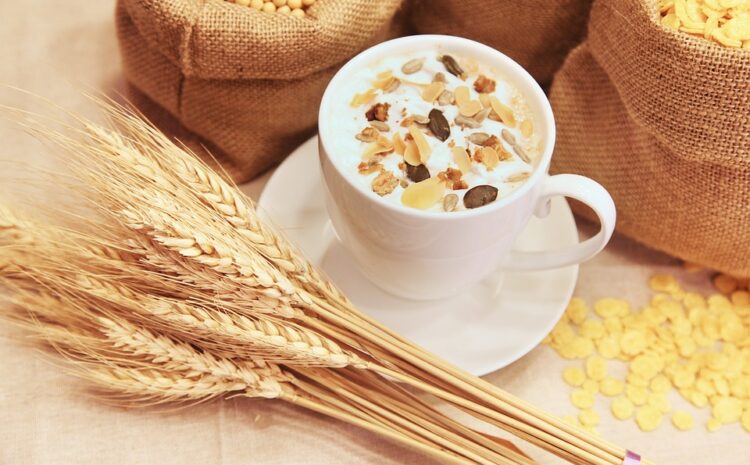 You have probably tasted wheat groats, couscous, semolina or bulgur more than once 🤔. They are made from wheat grains 🌾, which for some reason are not very popular in their original form. Wheat appears on supermarket shelves only once a year – during the Christmas holidays, because it is traditionally used to prepare kutyu. Then they take it off the shelves again, but why? After all, wheat is just as easy to cook as rice, it tastes interesting both by itself and in various dishes.
📌 Wheat is also very useful for the body:
Wheat is a source of minerals: magnesium, potassium, calcium, iron, selenium, copper and phosphorus.
🌾Wheat is rich in fiber.
🌾Gives energy and helps build new cells.
🌾 Whole grains contain antioxidants that are mostly found in the germ of wheat: phenolic and ferulic acids, cryptoxanthin, flavonoids, lutein and zeaxanthin. All of them are necessary to prevent damage to the cells of the body, which is the prevention of aging and cancer.
🌾Wheat contains the highest levels of betaine among all plant foods: 12.9 and 15 mg/g in bran and 2.91 mg/g in whole grains. This organic compound has been proven to reduce the risk of developing cardiovascular diseases.
🌾Wheat is rich in magnesium, 100 g contains 136 mg – almost half of the daily norm. This mineral is important for the proper functioning of the cardiovascular, immune, nervous and musculoskeletal systems.