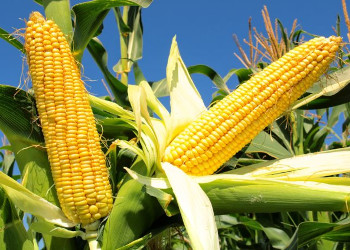 This year Volyn has the largest corn harvest
This year in Volyn is the biggest corn harvest in the history of the region.
Some owners of Volyn region have 7-8 tons of wheat, more than 10 tons of corn and more than 60 tons of sugar beets from 1 hectare of land.
Modern new varieties and favorable weather conditions allow to increase the yield and thereby improve the economy of the region.
So, today we can say with confidence that in Volyn, we will harvest more than one and a half million tons of corn. Such an increase in yield has been observed for the sixth year. This year it will be the highest in the history of Volyn, and let's hope it is not the limit.
For example, Ukrainian agrarians harvest an average of 7 tons of corn per hectare. In Germany and France corn yield today reaches 10 tons per hectare, which is 42% more than in Ukraine.
Since 1991, corn production in Ukraine has increased almost 8 times. It took almost 10 years for the country's agrarians to rise from the country's average of 4 tons per hectare to 7 tons per hectare.
We hope that the use of the latest technology can push us and Ukraine will catch up with Germany and France in terms of yields fairly quickly.