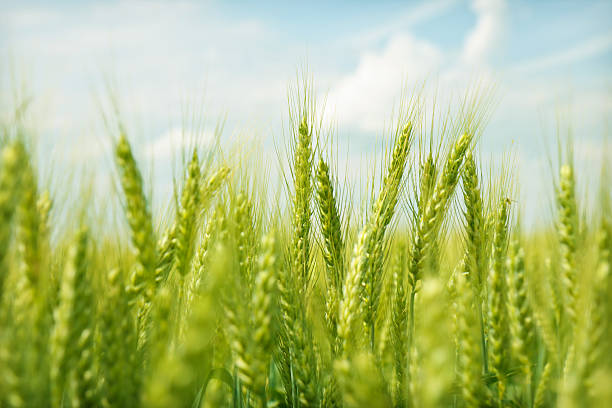 HOW DO WINTER WHEAT CROPS DIFFER FROM SPRING CROPS?
The oldest and most common agricultural crop on our planet is wheat 🌾. Flour is used to bake bread, produce pasta, alcoholic and confectionery products, and is used as animal feed.
Wheat 🌾 has all kinds of varieties and has thousands of varieties. According to the vegetation period, there are 2 main types of plants: winter and spring wheat.
What is the difference 👇
✅ Terms of vegetation of plants. In winter, it is longer and on average lasts 280 days, than in spring – 100 days.
✅ Date of sowing events. The first type is sown from the end of summer to the end of autumn, the second – from the middle to the end of spring, depending on the climatic zone.
✅ Soil requirements. Winter varieties are more demanding on the soil, tolerate drought worse. At the same time, they are not as sensitive to excess moisture as yari. Winter crops are grown on soils rich in phosphorus, potassium and nitrogen.
✅ Influence of weather factors. Bright varieties are more sensitive to weather and temperature fluctuations. With a strong decrease, they can freeze. Winter varieties under snow withstand frost up to -25 degrees, without snow cover – up to -17.
✅ Purpose. Winter varieties do not have the best baking qualities, from such wheat they produce general-purpose flour, and hard varieties are processed. Spring wheat is usually used to make groats and pasta. Such varieties have excellent baking qualities, they make porous and tasty bread.
✅ Productivity. Winter crops yield a higher yield than spring crops. Indicators vary depending on farming technologies and weather, on average it is about 3-6 tons per hectare. In some fields, the yield reaches 7 t/ha. This is the main advantage of winter cultivation.
Sowing of spring wheat in the Volyn region is at the final stage, 97% of sowing intentions have been sown👍.