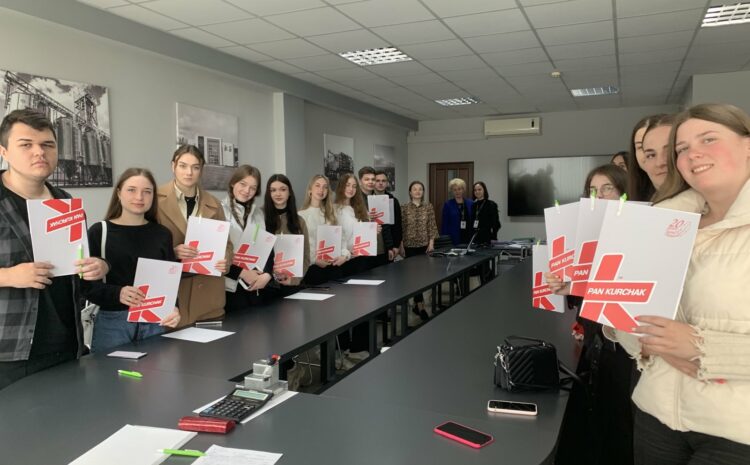 REGULAR SCHEDULED CLASS FOR STUDENT-MANAGERS AT "AGROTECHNIKA" LLС
✅The formation of practical skills and competencies is one of the priority tasks in the training of management specialists, which was determined and implemented by the teachers of the department of management and administration together with our stakeholders-employers.
On May 3, 2023, another scheduled class was held at Agrotechnika LLC. An interactive lecture on the topic "Peculiarities of the work of the personnel service in modern conditions" from the OC "Personnel Management" for students of the 2nd year of the specialty 073 Management was conducted by Svitlana Naichuk – deputy head of the supervisory board for personnel management of APG "Pan Kurchak", Olena Fonotova – head of the management department personnel and automation of business processes, Oksana Teodorovych – assistant manager of Agrotechnika LLC.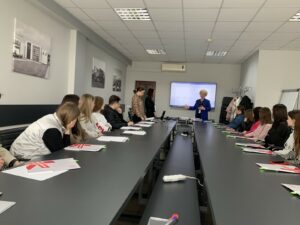 ✅The specialists of the company spoke in detail about the current and relevant aspects of working with personnel, introduced the students to the internal normative documents, explained how the norms and rules defined in them work.
📌The students were most interested in information about the requirements for employees and opportunities for their development provided by Agrotechnika LLC, approaches to the selection of applicants for vacant positions.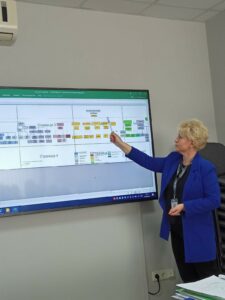 ✅The acquired knowledge is also important for the teacher, as it makes it possible to supplement and deepen the content of the topics of the OK "Personnel Management" with modern techniques and tools.
We will be happy to share our experience in the future!🤗