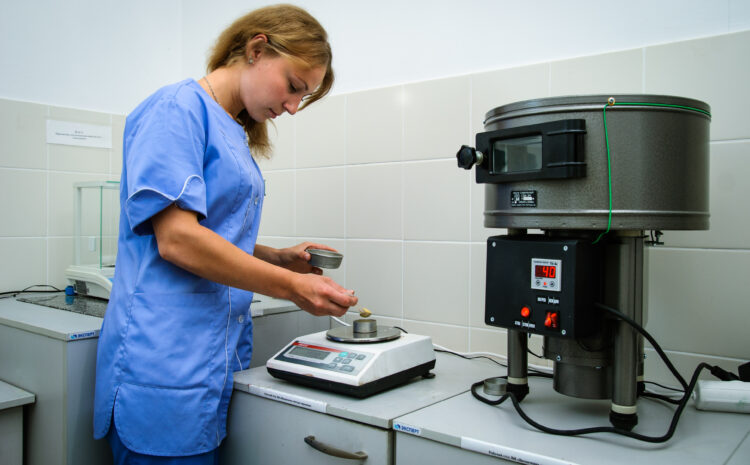 Own laboratory of "Agrotechnics" Ltd. – as a guarantee of quality!
The laboratory operates on the basis of Turiy feed mill, Lokachinsky feed mill and on the basis of elevators of the village. Turiysk, township Lokachi and art. Nesvich.
Careful control is carried out at all stages of production from the acceptance of raw materials grown in their own fields and purchased raw materials from agricultural producers to the quality control of ready-made feed at the shipment of each batch.
✅ Research is carried out by modern measuring instruments , complying with the requirements of national and international standards.
✅ Each batch of protein and grain raw materials are tested for mitotoxins by enzyme-linked immunosorbent assay on an automatic analyzer from the American manufacturer ChemWell.
✅ Operational control of quality indicators of moisture, protein, fat, fiber in raw materials and finished feeds is carried out on the Infrared analyzer of the SpectraStar XT Unity series.
We care about the quality of our products, so having a powerful accredited laboratory equipped with modern European equipment, we control the entire technological process from the acceptance of raw materials to the release of finished products