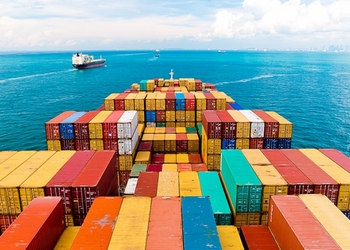 The G7 countries support the creation of new agricultural export chains for Ukraine
During the war, Ukraine was forced to look for new ways to export, in particular across the western borders.
This was reported by the press service of the Committee on Agrarian and Land Policy of the Verkhovna Rada.
A number of EU member states have responded to Ukraine's needs. Thus, Poland is speeding up border procedures and transportation of Ukrainian products. Ukraine and Poland have signed a memorandum on the establishment of a joint logistics company, the task of which is to dramatically increase the volume of rail transportation of Ukrainian exports to the EU and world markets through Europe. As part of the creation of the new company, the railways will be expanded for goods that cannot be delivered through the ports blocked by the Russians. After Russia's full-scale war against Ukraine, Poland became a key logistics hub for aid to Ukraine. Particularly close cooperation is taking place at the level of the railways of the two countries.
The G7 countries fully support the creation of new retail chains in Ukraine, and Austria has recently lifted restrictions on Ukrainian carriers. seaports.
All border countries have responded to the problem of grain exports from Ukraine to third countries and have either significantly simplified the procedures for registration of freight, or are actively working on it. In particular, liberal conditions for Ukrainian carriers were introduced by Romania, Slovakia, Hungary, Lithuania, Latvia, Estonia, as well as Italy, Turkey, Bulgaria, Georgia, Denmark, Greece and Austria.
In addition, according to the Ministry of Agrarian Policy, Latvia will help Ukraine with grain exports through Latvian ports.
The United Kingdom has abolished all tariffs and restrictions on Ukrainian exports under the Free Trade Agreement, which was to be fully operational for Ukraine from 2023.